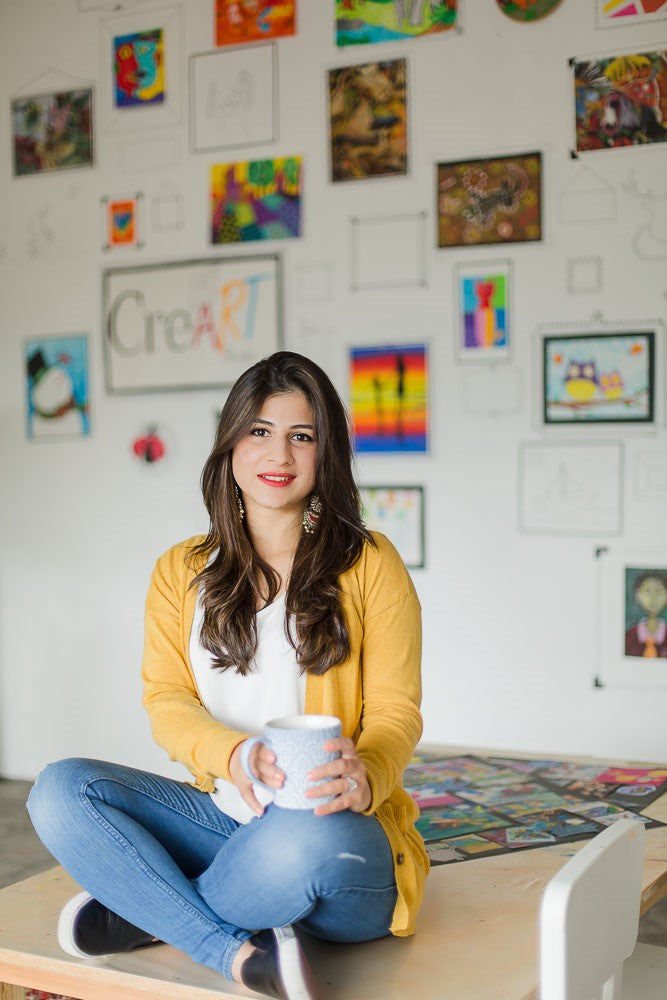 Fatima Saeed
I'm Fatima – Mom, Artist, and Founder of Creart! Creating and sharing art has been a part of my life for as long as I can remember. While most little girls wanted the latest barbie or doll house, I wanted all the crayons and paint supplies I could get my hands on! As a child, mixing red and blue to make purple felt nothing short of magical.
I never outgrew the magic of art – I studied design and painting at college,and went on to get a Masters in Textile design at the University of Leeds, UK. I've worked as a graphic designer and a photographer, but found my calling in the three years I spent as an art instructor.
My toddler, Miqail, is the inspiration for Creart. I'll never forget the look of pure joy and wonder on his face the first time he dipped his fingers in bright paint and dragged them over a white sheet. His little voice was full of pride when he announced, "Look, mom!"
That moment I shared with my little boy is what Creart is all about – I want to bring the magic and wonder of art into your kids' lives. I want them to squeal and giggle while they paint and colour and draw. I want them to feel confident and proud and free to express themselves. But most of all, I want them to HAVE FUN!